this summer was pretty nice, I first find a pretty lovely green sea shell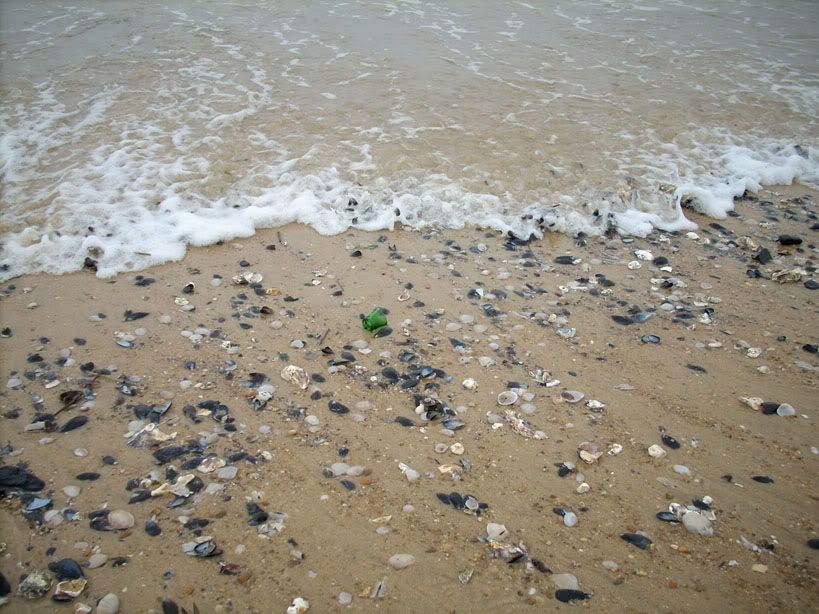 after walking hundred meters in the sand, I found a big black rock... maybe a piece of the artefact from 2001 Space Odyssey, this stone has an incredible low weight.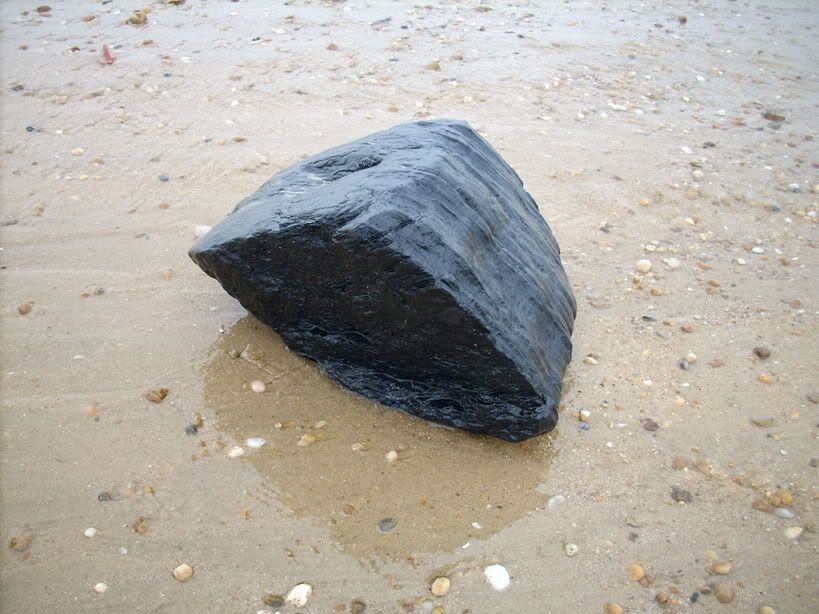 back to home I crossed some fishermen tools in the sand.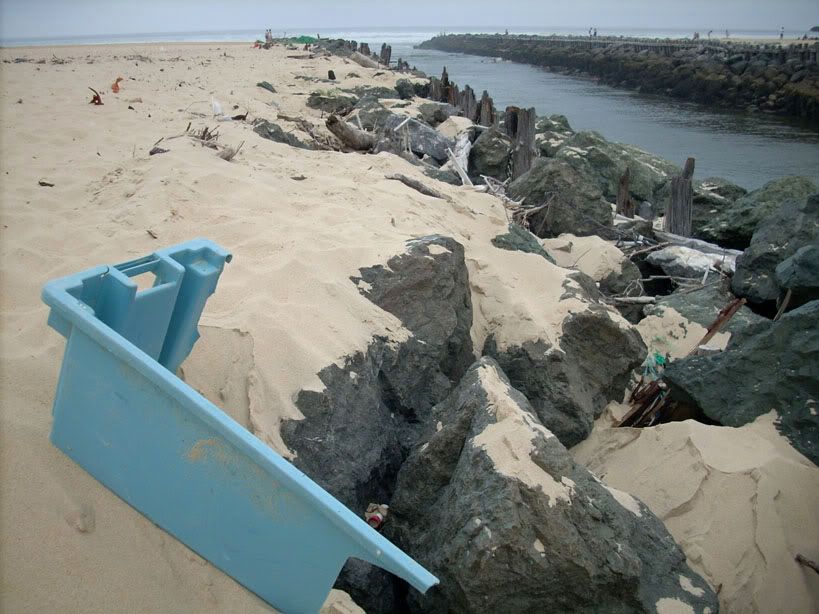 thru years, I can find many new stranges things in the sand.
Isn't it great and funny ?